Η Javascript πρέπει να είναι ενεργοποιημένη για να συνεχίσετε!
ΟΜΙΛΗΤΕΣ
Petros A. M. Gelepithis
Ex University Professor AI and Cognitive Science, Independent Scientist/Scholar, Adjunt Faculty member, Mind & Brain, University of Crete.
Title of Paper: 
AI and Education: An Overview
Keywords: AI educational systems, AI educational policy
Abstract: There are two major issues: AI and educational policy; and educational AI systems (EdAIS).
Concerning the latter, their primary advantages are: in-time feedback, flexibility of when and where they can be used, individual task selection, on-demand hints, and above all individualised teaching/learning. Their expansion and use across educational subjects is a question of will not of feasibility.
EdAIS like Intelligent Tutoring Systems (aim to) incorporate: Machine vision (based on gaze, head pose, facial expressions), machine learning, virtual reality. EdAIS  (aim to) address problems all basic dimensions of teaching quality like classroom management, student and teacher support (e.g., AI life long companion; move from multiple choice grading to the grading of essays), cognitive activation. 
EdAIS market is estimated to increase by 47.5% between 2017-2021 (e.g.,  teacher and student interactive surfaces; AI-based professors). 
Concerning the former, initiatives abound (e.g., UN 2030 agenda for SDG 4 -education). A key objective is teaching of formal curricula systems that can be used in the many countries around the world where there is shortage of teachers. Indirectly, their use would alleviate the burden of formal teaching from teachers so that they can assign more time into the development of their students' critical thinking. 
Most importantly, today teachers are unable to enable the development of tomorrow's leaders. Such leaders need to have both a Homo sapiens perspective and scientific outlook (if not knowledge) of the world (rather than parochial professional philosophical or lawyeristic constraints.
---
Additional information about the speaker:
 
Designer, grant holder (UK Government 1987), and Director of the 1st postgraduate programme in Artificial Intelligence in the UK.
Professor, Visiting professor: England (Kingston University, University of Oxford Academic Visitor); Hellas; Cyprus; Japan.
Founding member, Hellenic Society for Artificial Intelligence, 1988.
Elected fellow (1992), The Cybernetics Society (FCybS).
Research Fellow, British Telecom (Area: Complex Intelligent Systems), 2001.
Associate of Behavioral and Brain Sciences, 2003.
Independent expert for the European Commission since 2003.
Gelepithis' monograph (Unification of Psychology and Artificial Intelligence) to be published end of 2020.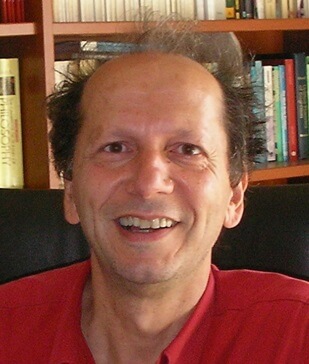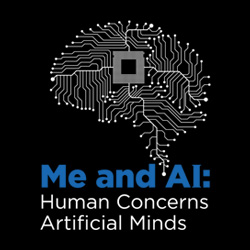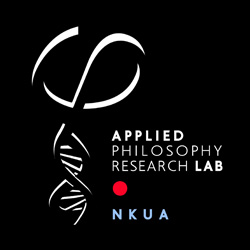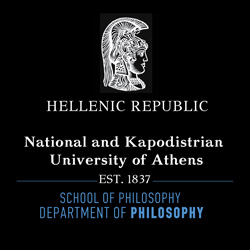 Το πρώτο διεπιστημονικό συνέδριο για την Τεχνητή και Ενισχυμένη Νοημοσύνη διοργανώνεται από το Εργαστήριο Εφαρμοσμένης Φιλοσοφίας του Εθνικού και Καποδιστριακού Πανεπιστημίου Αθηνών, με τη συνεργασία της Ελληνικής Εταιρείας Τεχνητής Νοημοσύνης. Στόχος του συνεδρίου είναι να αναδείξει πτυχές που σχετίζονται με τις ηθικές, νομικές, πολιτικές, κοινωνικές και οικονομικές διαστάσεις της χρήσης των καινοτόμων τεχνολογιών νοημοσύνης στην καθημερινή ζωή.
NEWSLETTER

Τεχνόπολη Δήμου Αθηναίων
Πειραιώς 100, Γκάζι, Αθήνα, 11854

Γενικό Ταχυδρομείο: info@meandai.gr

Γραμμή Υποστήριξης Συνεδρίου: Μαρία Κατάρτη

Επικοινωνία για Ακαδημαϊκά Θέματα: Δρ. Άλκης Γούναρης